Beer - market research: needs, preferences, brand awareness, prices and more
During the summer of 2019 we will realize the research and subsequent analysis on the topic of beer. The research will take place in the Czech Republic and possibly also in Poland. Research will provide answers on important factors for beer selection and ... place of consumption.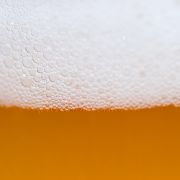 Latest news
21.04.2020
0 comments
The market changed. Do you really know how your customers' behavior and shopping habits changed? Find it out before it is late.
16.04.2020
0 comments
04.10.2019
0 comments
Introducing a plan of thematic research for the end of 2019-2020. If you are interested in any of the topics, please inquire. Moreover, if you order in time, you can get better terms and the opportunity to add your individual questions to the questionnaire ...